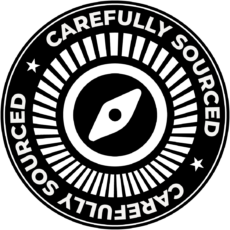 CAREFULLY SOURCED
Our curated process helps us to find the best beans in the world. We go straight to the source, and hand select all our sustainable coffees.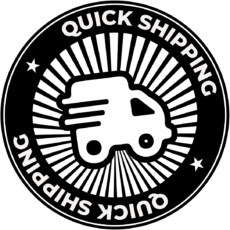 QUICK SHIPPING
We take pride in offering the best specialty coffees on the market. All of our coffees are roasted so you receive the beans at peak freshness.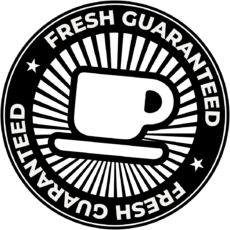 FRESH GUARANTEED
Our team is proud to offer quick shipping options. All in stock orders before 1:00pm ET are packed and shipped the same business day.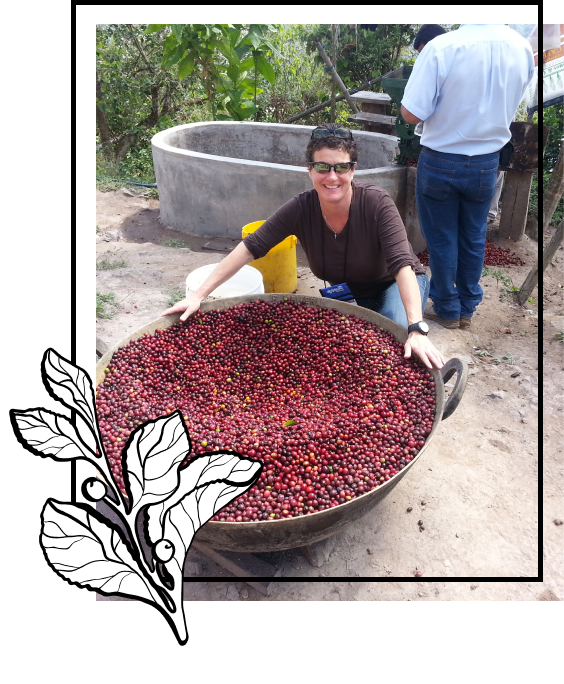 OUR PASSION FOR COFFEE
In 2003 a coffee company was founded in Scranton, Pennsylvania. Our company,​​ Electric City Roasting Co, was created on the principles of supplying specialty coffee direct to consumers and local and regional cafes. We have since expanded to partner with some of the area's finest restaurants, grocery stores and even other non-food industry businesses. Our team travels across the globe to find the best specialty coffee beans that meet our strict standards of taste and quality. All of our coffees are offered in a variety of options, including Whole Bean, Ground, Fine and French Press. No matter how you brew your coffee, we offer options that work for everyone. Whether you are looking to stock up and grind your coffee, or if you prefer the ease of K-Cup® Pods, all of our coffee is roasted fresh and made to order.
WHAT MAKES SPECIALTY COFFEE DIFFERENT?
Specialty coffee only accounts for less than 7% of the worlds supply of coffee, and for good reason. This begs the question, what is specialty coffee? The Specialty Coffee Association (SCA) defines specialty coffee as refining processes to produce the best possible coffees without any defects. Throughout the process, coffees are tested rigorously and often to ensure proper handling without defects. Specialty coffee must achieve a quality score of 80+ points (out of a 100 point scale) to obtain specialty status. The quality scale ranges from "very good" to "outstanding" and is performed by a Certified Q grader.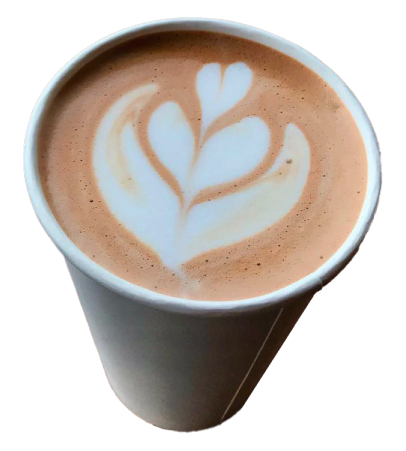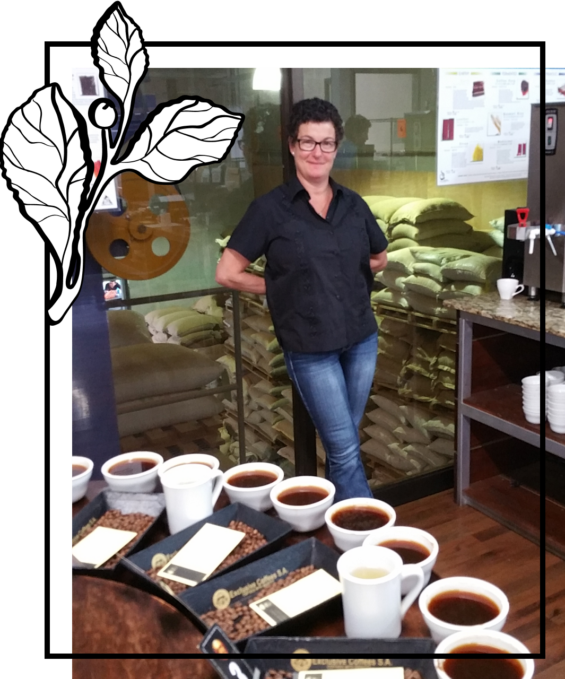 HOW DO WE DETERMINE OUR STANDARDS?
Every specialty coffee in Electric City Roasting's lineup goes through rigorous cupping and tastings to ensure the best possible cup of coffee will be sent to your door every time. We work directly with farmers and all of our other partners throughout the supply chain to ensure your maximum enjoyment and ease of selecting the best for the bean to meet your taste. We use the SCA standard cupping bench marks along with our trusted custom tasting rubric we've been utilizing for over 2 decades. We taste every coffee along this journey for you so you can trust we have the right coffee to fit every brewing method and taste profile you are looking for.
WHAT REGIONS OF THE WORLD DOES COFFEE COME FROM?
Our coffees come from all around the world to capture the enormous variety of fragrance, aroma, body and overall flavors that set specialty coffee apart from non specialty grade coffee. Our Single Origin lineup, is curated so you can fully immerse yourself in specific countries, regions, varieties, processing and terroir. Some of the unique attributes associated with these coffees include direct relationships in Costs Rica, El Salvador, along with special importing relationships with Brazil and Peru and Ethiopia which has more of a complex presentation. All of our coffees have been hand picked for their unique sweetness in the cup . If you have any questions about coffee attributes, feel free to reach out to us to learn more.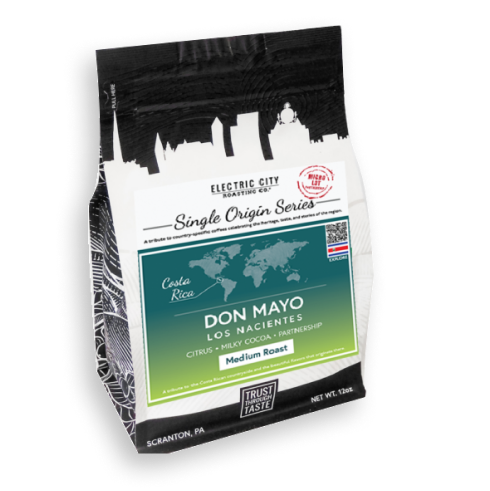 OUR BLOG
Single Origins VS Blends: What's the difference?
In the world of specialty coffee, two terms that frequently pop up are "Blends" and "Single Origin." While they might appear self-explanatory at first glance, there's more than meets the eye. Let's delve into what distinguishes these two categories. Single Origin Single Origin coffees, as the name suggests, hail from a [...]
Harvest 2023 is Here!
The leaves are beginning to change, and the lush greens we have grown accustomed to are becoming decorated in new-found reds, yellows, and oranges. The night approaches sooner than usual, and with it comes the crisp air that fills our lungs and gives us vitality. These wonderful attestations are the signaling of something great… Harvest [...]
Don Mayo: Two Decades of Partnership
At Electric City Roasting, we are incredibly grateful for the strong partnership we have established with the Bonilla family. Our relationship with them goes beyond business; they are also cherished friends. Allow us to share some insights about this remarkable family and our association with them. The Bonilla family is the proud owner and operator [...]