Winterfest Specialty Coffee
Andrew Platt
The winter season presents an interesting time of year here in North East Pennsylvania. With the crazed season of weather, the main craving continues to be warmth, which at Electric City Roasting is our specialty. Coming down from the winter holidays, we say goodbye to the Holiday Blend we brewed for festive gatherings. Instead, we now roast our seasonal Winterfest coffee blend, which provides the warmth till the seasons end.
With the winter season feeling like it is here to stay. Our experience shares an increased desire for the warmth of the seasons that are ahead. A longing for brighter mornings, longer days, and trees in full bloom; Winterfest keeps the grind going until we've made it to the other end.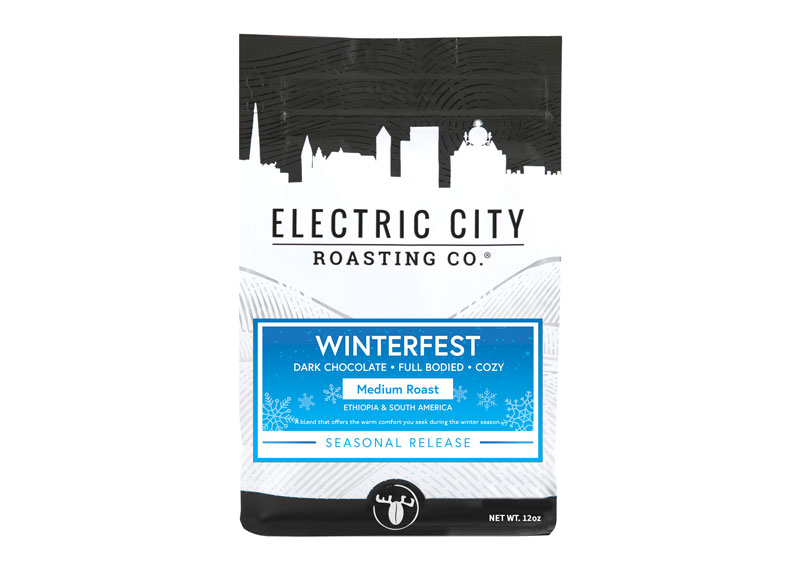 But while the winter forest looks like it is empty without its foliage, really it is showing us something we wouldn't normally have sight to see… the depth and distance of this enormous forest. While the trees may be lacking, they are revealing to us what is up ahead.
Our Winterfest blend is comprised of coffees that hold that warm feeling (Brazil and El Salvador) we need for this cold season, while also offering a sweetness (Ethiopia) that nods to the season ahead. A blend that considers our current need, but also reminds us that something bright is not far.